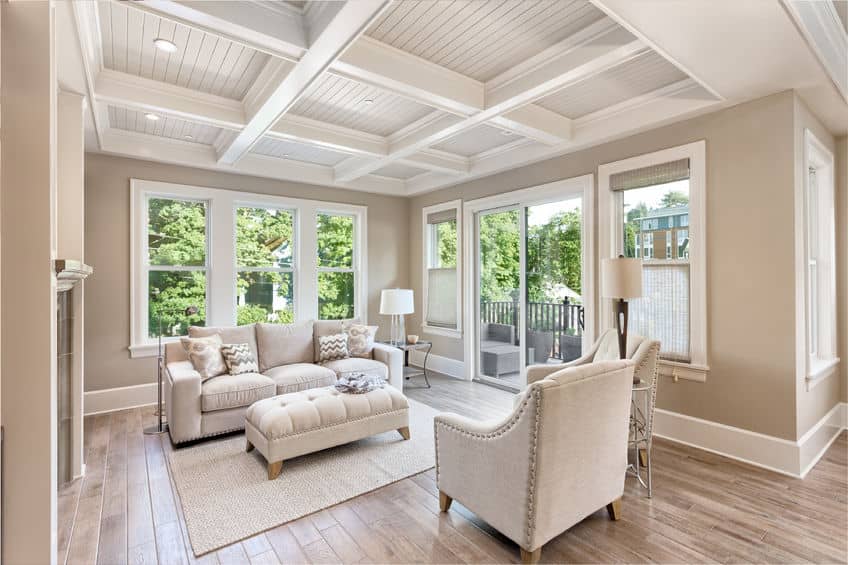 People are used to seeing specialty stores—especially in large metropolitan areas like San Diego, California. A large population means there are a large number of potential consumers for just about any given product. For example, there is an entire store that sells just to ceiling fans (Fan Diego), another dedicated to display cases for Funko Pop collections (Display Geek), and a store that where you can shop for all things British (Shakespeare's Corner Shoppe)—just to name a few. So, it shouldn't come as a surprise that there are businesses in San Diego for replacement windows and doors.
What Are Replacement Windows and Doors?
Replacement windows and doors are specialty windows and doors for your home that are installed in the spaces that your home's original windows and doors currently occupy. In other words, with replacement windows and doors, your old, inefficient windows and doors are removed, and new, insulating windows and doors are installed in their place. There is typically no damage done to the surrounding walls—inside or out—and the installation process can often be completed in just one day!
Replacement windows can make a home more comfortable temperature-wise—reducing the need to run the heater and air conditioner—and can also help insulate the home from outside noise.
Is There Really a Need for Companies that Sell Only Replacement Windows in San Diego?
You may be thinking, is there really a big enough demand in San Diego to necessitate a specialty company that sell only replacement windows and doors? Yes! In fact, there are actually multiple companies in San Diego that specialize in replacement windows and doors!
Many people in San Diego have an interest in making their homes more energy efficient. They want to do what they can to reduce their carbon footprint, while at the same time saving money on their monthly energy bills. Having more energy-efficient windows and doors installed in their homes is a great way to do that!
A good number of homes that were built prior to the 1990s have windows with aluminum frames and a single pane of glass. Over time, aluminum windows have fallen out of favor, and in 2021 only 3% of new homes were built using aluminum windows. This is because aluminum window frames encourage heat transfer much more than other materials, such as vinyl or fiberglass. On a hot day, if you touch an aluminum window frame on the inside of a home, it will feel warm—or even hot! This doesn't happen with other types of frame materials that have better insulating properties.
Homeowners that are tired of constantly running their heaters on cold days and their air conditioners on hot days are replacing their old windows with new ones and enjoying the benefits!
What About Purchasing Replacement Windows in San Diego from Home Improvement Stores?
Can you purchase replacement windows from home improvement stores in San Diego? Yes. But should you? Not necessarily.
Because replacement windows are a specialty product you want to work with someone with a good degree of knowledge about them. The home improvement store employee may have little to no expertise with replacement windows and doors. They may not be able to answer your questions and they probably won't be much help when it comes to selecting the best products for your home.
In addition, home improvement stores typically outsource the installation of the replacement windows they sell to San Diego homeowners. This means that subcontractors will be doing the installation work—as opposed to the professional window and door installers that most replacement window companies use. As you can probably imagine, having professional window and door installers doing the work is preferable to having general construction workers installing the windows and doors. You will likely get superior workmanship, and you may even get an installation warranty from a San Diego replacement window company!